Location
The conference location is the School of Computer Engineering or Escuela T&eacutecnica Superior de Ingenieria Informatica (University of Seville) in Avda. Reina Mercedes, s/n, 41012 Seville, Spain.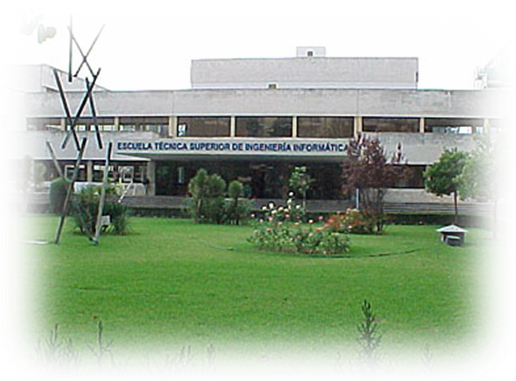 Founded in the year 1505, the University of Seville is one of the oldest and largest universities in Spain. The &quotEscuela T&eacutecnica Superior de Ingenier&iacutea Inform&aacutetica&quot is located in Reina Mercedes Campus (whose excellent facilities include an area of 24,000 m2, gardens, library with seating for 400, and WIFI), five minutes away from the local Virgen del Roc&iacuteo train station, and well connected to the rest of the city via buses 34, 6 and 2, a cycle-path network and several SEVICI stations (public bicycle rental service). It is also surrounded by other services such as the university canteen, the Bermejales sports complex, study halls, bars and cafes, banks and shops. The city center is about 40 minutes on foot and there are regular buses (line 34) every 7 minutes until 22:00, and from 22:00 to 23:30, every 15 minutes.
Seville
Seville, the capital of Andalusia, is populated by more than 700,000 inhabitants. It has nearly 3,000 hours of sunshine throughout the year with an average temperature of 18.6 &degC. According to legend, Sevilla was founded by Hercules and its origins are linked with the Tartessian civilization. It was called Hispalis under the Romans and Isbiliya with the Moors. Its high point in its history was following the discovery of America.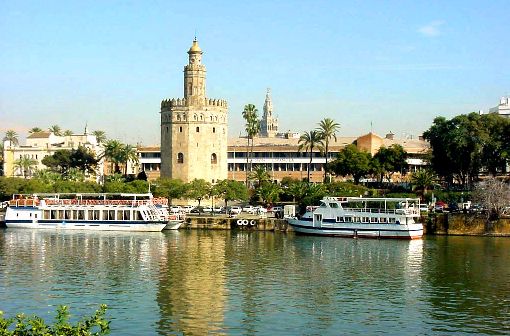 Sevilla lies on the banks of the Guadalquivir and is one of the largest historical centers in Europe, it has the minaret of La Giralda, the cathedral (one of the largest in Christendom), and the Alc&aacutezar Palace.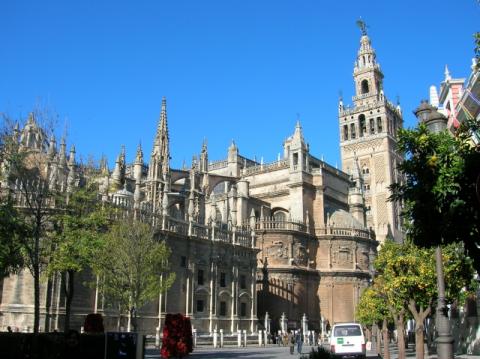 Part of its treasure include Casa de Pilatos, Torre del Oro, the Town Hall, Archive of the Indies (where the historical records of the American continent are kept), the Fine Arts Museum (the second largest picture gallery in Spain), plus convents, parish churches and palaces. Seville also offers an extensive cultural experience: world-famous monuments, concerts, theatre, flamenco, local festivals, gastronomy, etc. More information can be found in http://www.visitasevilla.es/index.php?lang=en
Holy week in Seville
Holy Week in Seville (Spanish: Semana Santa de Sevilla) is one of the most important traditional events of the city and also the most important Holy Week in Spain. It is celebrated in the week leading up to Easter (Holy Week among Christians), and is one of the better known religious events within Spain. This week features the procession of pasos, floats of lifelike wooden sculptures of individual scenes of the events of the Passion, or images of the Virgin Mary showing restrained grief for the torture and killing of her Son. Some of the sculptures are of great antiquity and are considered artistic masterpieces, as well as being culturally and spiritually important to the local Catholic population.
More information:
http://en.wikipedia.org/wiki/Holy_Week_in_Seville
http://www.sevillaonline.es/sevilla/fotos/semanasanta/
http://www.visitasevilla.es/index.php?option=com_content&view=article&id=140&Itemid=118&lang=en
http://www.sevillasemanasanta.com/(Spanish)
17th IAPR International Conference on
Discrete Geometry for Computer Imagery
March 20-22, 2013, Sevilla, Spain